As is the case with most hardcore Star Wars fans, I cannot stand Star Trek. (For a humorous illustration of Star Wars fans hating on Trekkies, check out the hilarious movie Fanboys.) However, I couldn't help but smile when I happened upon this hoodie and I knew that I needed to feature it on this blog.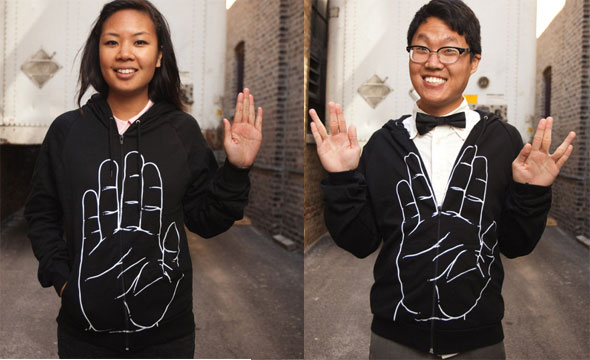 Grab your own Vulcan Salute Hoodie for $40 at Threadless.
Via Fashionably Geek.
You may also like: