This giveaway has ended. Congratulations to Marcie T., who entered by commenting on this post!
---
I know that I haven't run a giveaway in a while, and I apologize for that. I could blame it on the new baby and the wallet-draining holiday season, but who wants to hear excuses? 😉
Well, you guys are in for a treat today because I am giving away a $100 credit to Sticker Mule, a custom sticker company!
Sticker Mule prints custom stickers that kick ass. They especially love making stickers for geeks, startups, and bloggers. They're also relentlessly focused on making ordering fast, fun and enjoyable. They'll make your artwork print ready for free, ship for free and provide free proofs with every order. All of their stickers are printed on high quality vinyl and cut to your exact specifications.
Their range of custom stickers range from die cut stickers, bumper stickers, and even skins for your favorite gadgets! Just check out some of these fabulous creations: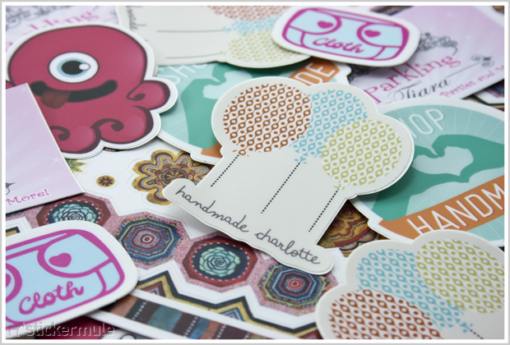 It's no wonder that their customers include Groupon, Reddit, and Mashable. 🙂
Have an event such as weddings, birthday parties, or baby showers coming up? Order some custom stickers to hand out as favors!
Run your own business? Get some die-cut stickers printed with your logo — or even business card stickers — to hand out to potential clients!
Or, with Christmas just around the corner, why not order some custom skins to gift to your loved ones?
In order to enter for a chance to win this very generous $100 credit — now, this is a bit different from my past giveaways — just use the Rafflecopter widget below!
(Not sure how to use Rafflecopter? Watch this 45 second video for a tutorial on how to enter a giveaway using Rafflecopter.)
As you can see, the only requirement in entering this giveaway is to leave a comment to this blog post about how you plan on using the $100 credit. Every other method will grant you an additional entry, but they are optional. 🙂 Additionally, you can tweet about the giveaway every day from now until Sunday for extra entries!
If you have any questions or concerns, please feel free to shoot me a message via my contact form.
Good luck, and thanks for reading! 
You may also like: