If you are at all familiar with design, printing, and/or publications, you should be aware of Pantone and its Pantone Matching System (PMS). (Pantone touts itself as the "global authority on color" and its PMS is the professional standard for design industries.)
And, as we all know, I'm a color freak.
So imagine my delight when I saw the 2008 Pantone Calendar featured in Black*Eiffel. Created by Swiss designer Moritz Zwimpfer, this desktop calendar features a different PMS color every day, with plenty of space below for appointments, notes, or doodles.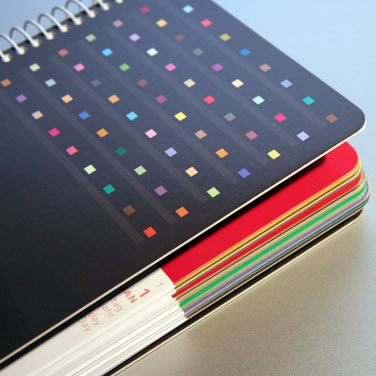 I also love that the pages are spiral-bound, which makes for easier writing.
The Pantone Calendar is available on Amazon for $28.
You may also like: