Yeondoo Jung, a Korean photographer, has a fantastic photo series called Wonderland (2005) where she translates children's drawings to real-life recreations. I love it!

키다리 꽃
Giant Flowers
c-print
2004

가수가 되고 싶어요.
I Want to Be a Singer.
c-print
2004

고래가 꽃으로 변해요
The Magician Turned the Whale into a Flower.
c-print
2004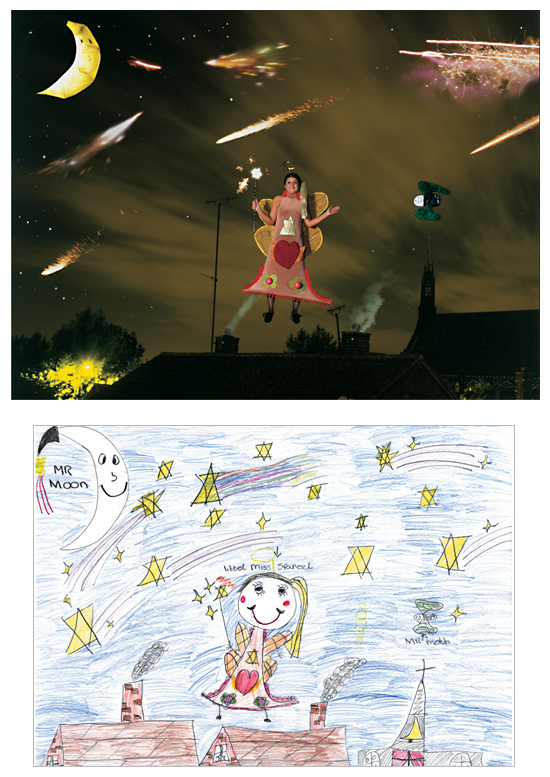 Miss Sparkle Sprinkles the Magic
c-print
2005
Via Neatorama.
You may also like: