I may not be a big soccer fan, but my native country of South Korea is definitely excited about the World Cup. Not only are celebrities are posing for photo sessions rooting for the beloved Red Devils, the hottest musical artists (including Olympic gold medalist Yuna Kim who has surprised the public with her beautiful singing voice) have been collaborating for World Cup-themed songs and music videos that play around the clock on all media outlets.
Now, you can add World Cup Bento Boxes to the mix.
The Park Hyatt Seoul has decided to offer these meals during the World Cup to its guests. Included with the boxes are two bottles of Heineken and balloon sticks (those annoying inflatable toys that make noise when you clap them).
There are four kinds of boxes, each representing a major power-soccer region of the world.
The South American box, featuring beef empanada and galeto passarinho: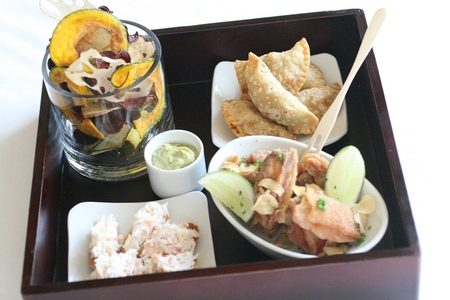 The South African box, featuring curried beef bread buns and lamb sosaties: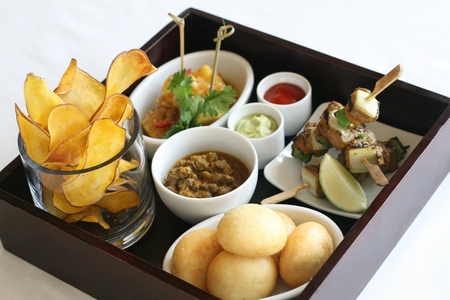 The European box, featuring fish and chips, cheese and cold cuts, and tomato bruschetta: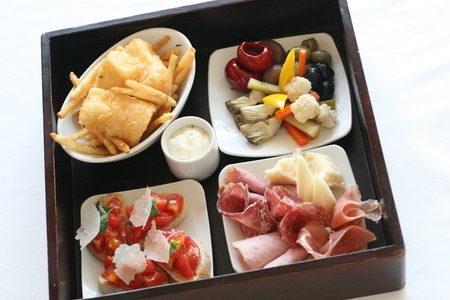 The Asian box, featuring Pork Belly Rolled in Marinated Daikon and Chicken Satay:
Unfortunately, the World Cup Bento Boxes are available via the hotel's room service only.
Via ZenKimchi.
You may also like: