How GORGEOUS is this humidifier? Made of Japanese Cypress, it uses no electricity; water is naturally drawn through the wood and evaporated into the air. And according to Okada, the Japanese firm that designed this piece of art, this process evaporates water six times faster than if left in glass.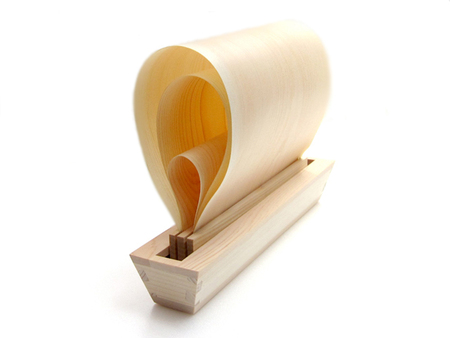 Okada calls this device "The Mast" because it resembles a sailboat. I discovered this lovely creation through the blog of one of my favorite writers, Clive Thompson, who calls the Google translation of the product page poetically mutilated:
Like a yacht sail (mast) the wind, the natural moisture to dry air liberality, also allows them to subtle and refreshing fragrance of cypress. Its appearance, we thought a yacht floating in the cool water and soft drinks will also give a visual sense.

How to use: Please put the water on the boat portion of the mast.

Absorbs water and sails made from scrap parts of the Seeds of cypress, cypress and give a faint fragrance of Hodoyoi natural moisture.
I'm not sure if the online store ships to the U.S., but I sure am tempted to find out!
You may also like: