One…two…three…AWWW!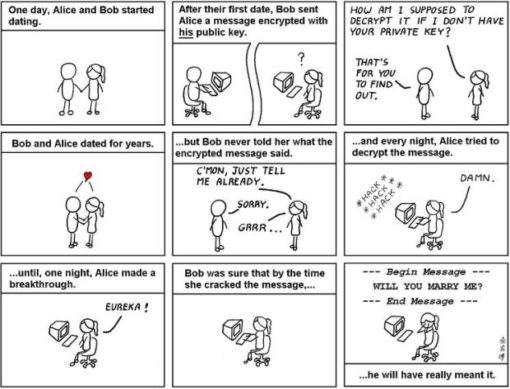 This reminds me of one of my all-time favorite proposal stories, the one of Chris & Esther. The original post on Xanga has since been taken down, but you can read it over here (and yes, I still tear up whenever I read it).
Via Geeks are Sexy.
P.S. — Did you know that the reason the artist chose the names Alice and Bob as the main characters is because they are commonly used placeholder names for archetypal characters in cryptography?
P.P.S. — Sorry for the lack of quality posts this week. You can blame it on one of my favorite authors, James Rollins, whose new book The Devil's Colony was released earlier this week.