What if Darth Vader were around to see Luke grow up? What if he took an active role in his childhood and did all the things that ordinary dads do with their sons?
Author and illustrator Jeffrey Brown has taken up this challenge in Darth Vader and Son, which paints a lovely and hilarious alternate reality of Darth Vader as an everyday father. Among the many scenarios depicted in the book, Vader teaches Luke how to use a lightsaber, takes him toy-shopping, and even goes trick-or-treating with him!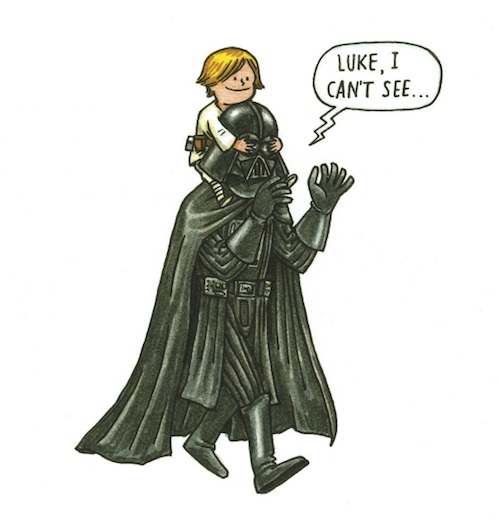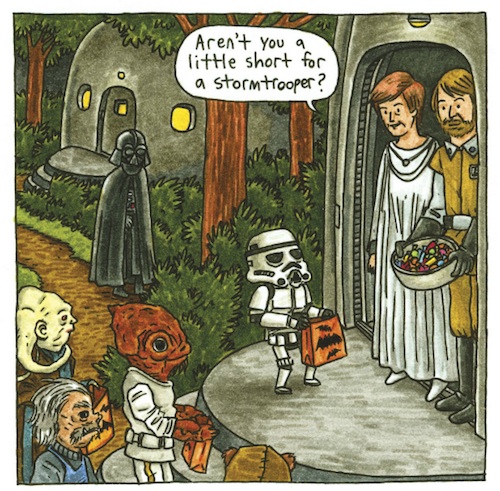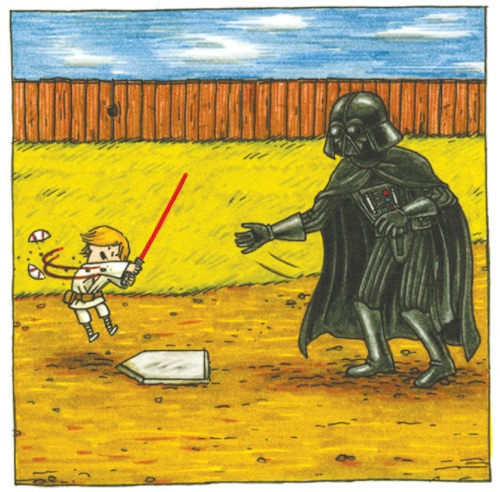 I hardly have time to check my Google Reader anymore, so I was absolutely delighted when J told me about this book. The only problem I can see with it is that Leia is nowhere in sight — perhaps the author will write a sequel featuring her?
This 64-page hardcover book will not be released until May 4, but you can be sure that we will be pre-ordering a copy for ourselves and our girls! In the meantime, be sure to check out the below book trailer:
Via Design Taxi. 
You may also like: