My parents have always said that everyone needs the following three people in their social circle: a doctor friend, a lawyer friend, and an auto mechanic friend. The reasoning for this is simple, and it is so that you have someone you trust to give you advice and consultations on matters that could otherwise screw you over if you went to the wrong person.
When I was younger, my parents also encouraged me to study hard and attend a good college not only so that I can make a good life for myself, but also because they believed that I would have a greater chance at befriending those who would be in powerful positions as working adults.
At first, I was appalled at their train of thought. "Why would I want to take advantage of my friends? That's just wrong!"
But now, I am seeing that it is not so black and white. Because we all could use some help in life. Because friends want to help each other out. And because even if I make less money than my friends, or am in a less powerful position professionally, I can still give to  them in other ways.
This is how my parents were able to provide good healthcare for our family for all those years without health insurance — through a doctor friend who never charged us for office visits, made emergency home visits when we couldn't afford to go to the ER, and generously provided us with drug samples that would otherwise have cost us thousands of dollars.
And this is also how my parents saved probably tens of thousands of dollars in attorney fees and auto repair fees over the years.
In return, my parents provided them with free dry cleaning as well as my mother's delicious home cooked meals. (I know that everyone thinks their own mother is the best cook ever, but my mother really is a great chef — her friends are always asking her for recipes, tips…she even gets "orders" for her turkey every Thanksgiving!)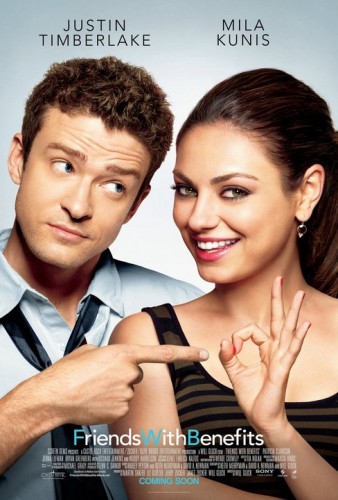 Not exactly the "friends with benefits" I am referring to…
Luckily, J and I also have many friends to whom we can look to for medical, legal, and other professional advice. We certainly do not like to take advantage of them, but they have come through for us many times over the years. Like the time we were buying our condo and a friend of mine introduced us to a real estate attorney who handled everything for us without charging us a cent. Or doctor friends who provide us with free consultations and prescriptions over the phone or email without our having to set foot inside a doctor's office. We try our best to return the favors too, in whatever ways possible.
Next month, my father will be going on a 5-day golf trip with his buddies to the Dominican Republic. Considering my parents' current financial situation, the vacation would have been impossible if it were not for a friend who insisted that my father come too, and even paid for a large portion of the trip! This friend had also recently extended an interest-free loan to my parents for their business.
Now, this is not a meant to brag about the rich and powerful people my parents know, but I give it as an example to illustrate how generous and thoughtful good friends can be (this friend obviously knows about my father's failing health and the stress he had been under due to their financial woes). It brings tears to my eye when I think about my father, who hasn't taken a proper vacation in years, doing one of his favorite activities in a warm climate…and I can't thank this friend enough.
If anything, I believe that receiving these generous gifts from friends would only cause my parents to want to give back more, and to share what little they have with others as well. I know that I certainly would.
I used to believe that asking your friends for professional favors, free consultations, etc. is totally taboo and completely imposing, but now I have done a complete 180. After all, who can you rely on if not your friends?
Do you share these types of mutual give-and-take with your friends?
You may also like: