When J was a little kid, his parents bought him a pair of ivory chopsticks that were engraved with his name. Twenty-plus years later, they are still his favorite pair of chopsticks:
When J's parents came to the states for our wedding, they brought me a gift from Hong Kong: my own pair of ivory chopsticks, engraved with my Korean name written in Chinese…bought from the same store where they had gotten J's chopsticks!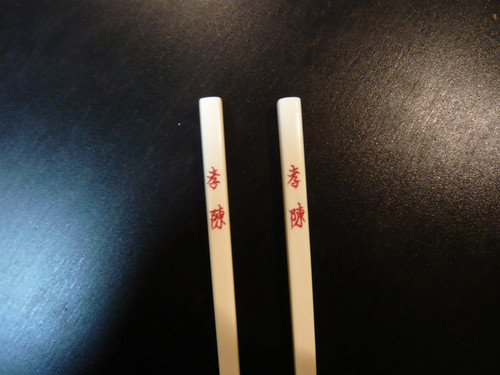 I joked that I will forever think of baby elephants being slaughtered as I use these chopsticks, but I really appreciated the gesture and the thoughtfulness that went into the gift.
Here they are, side by side. Notice how much darker J's chopsticks are – they have browned with age. Mine are pointed, because J's parents heard that Koreans prefer their chopsticks skinnier/more pointed than the Chinese (which is true).
Why an entire post about chopsticks? Because we may need to add some more to our collection…
Behold, lightsaber chopsticks!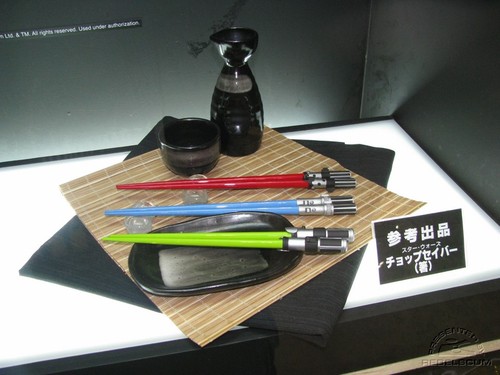 Via Gizmodo.
You may also like: