Unless you have been living under a rock for the past 24 hours, I assume that you have come across the latest internet-slash-iPhone craze: the iPhone Whale Text.
Haven't seen it yet? Here it is, in all its glory: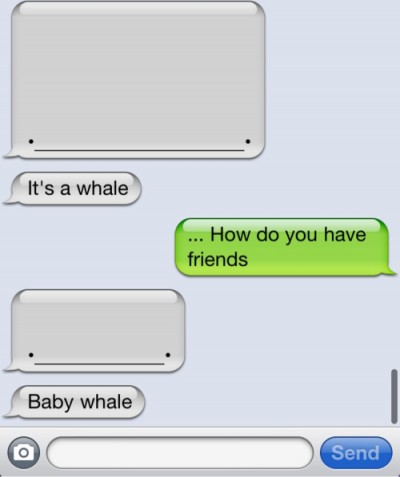 Apparently people are already starting to get sick of the iPhone Whale, because I came across some hilarious variations on Reddit today. And because my mind is too overcome with fatigue to write another post of substance, and because I know the end of the work week is near and everyone can use a good laugh, I decided to compile a list of my top ten.
Enjoy!

(source)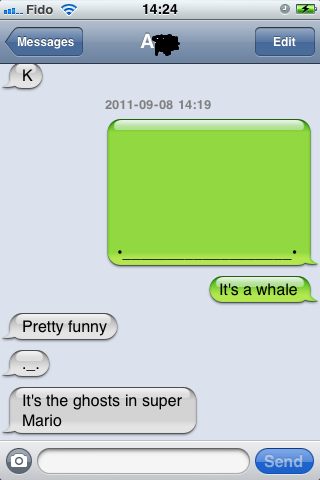 (source)

(source)

(source)

(source)

(source)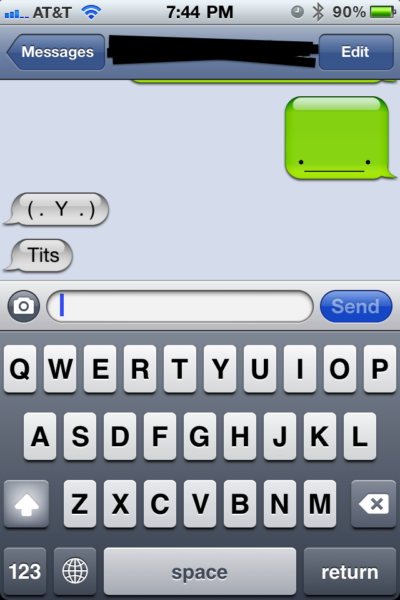 (source)

(source)

(source)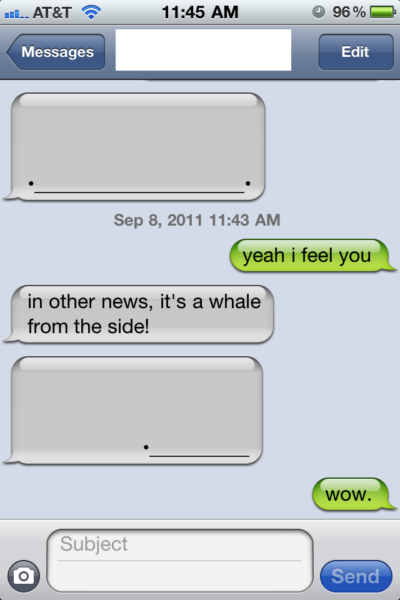 (source)
You may also like: