When most people look at 124,500 square feet of abandoned warehouse space, they probably see nothing more than the establishment it once contained — a Walmart, in this case.
But when the architecture firm of Meyer, Scherer & Rockcastle saw the building, they saw potential.
Take a look at these stunning photos from the end product. The McAllen Main Library (of McAllen, TX) is not only functional — with separate community and meeting rooms, a space dedicated to computers, and a staff area — but beautiful as well. The design is clean and modern, yet warm and inviting at the same time. It is a library built for today.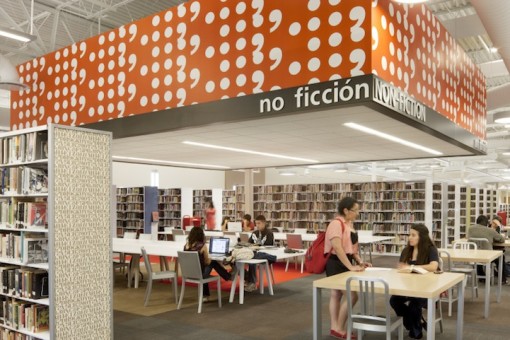 Meyer, Scherer & Rockcastle was presented the American Institute of Architects' highest honor for architecture and the judges stated that "The McAllen Main Library represents an important shift in American cultural attitudes toward tolerating big box, suburban structures. The design team signaled that 21st-century attitudes toward design are evolving quickly."
Via My Modern Met.
You may also like: