Brooklyn-based company Underground Signs has a licensing agreement with the NYC MTA which allows them to sell replica subway station signs, or custom signs based on the iconic white-Helvetica-on-black pieces.
The prices aren't cheap at $400 for an 8′ sign ($310 for 5′, $99 for 12″) but they would make wonderful additions to any New York loving home.
The best part about their website is that you can preview your custom sign as you type in your desired text.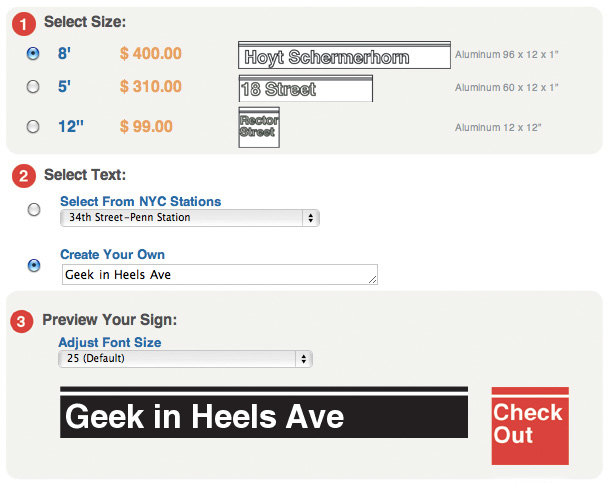 Next stop…Geek in Heels Avenue.
Except if this were true-to-life all you'd hear is, "Nefgr sfhotfp gretnanfs abamn…"
Via Core77.
You may also like: