I have a new obsession, and that show is Glee.
After downloading all 5 episodes in the season so far, including the director's cut of the pilot, I pressed "play" on my computer expecting not much more than another over-hyped sitcom.
Not so, my friends.
I proceeded to watch all 5, right after the other, in one sitting. It was that good. And I'm itching for more.
THE best new show of the year.
And for all my fellow Glee fans, here is a treat from the latest episode: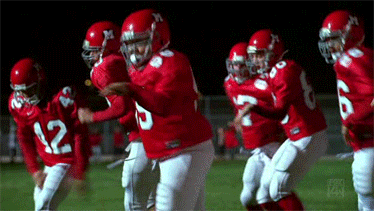 (If you're viewing this on an RSS reader, please click on through to see the animation!)
Wednesday nights have never looked better!
You may also like: