The following post comes from Karen of Modern Organic Living. Karen and her husband are currently expecting their first child, and I must say that she is sporting one of the cutest belly bumps I've seen in quite some time!
Here, she ponders a dilemma that plagues geeks and gadget-lovers on a constant basis: what if something better comes out soon? Take a look at her camera choices below, feel free to give your input, and be sure to check out her blog for some major eye candy!
---
Hi Lovelies, I am so excited to be guest blogging today for Geek in Heels. I've been following Jenny since her days on Weddingbee, and now I find myself following in her foot steps — I am expecting my first little girl in December!!
Babies need a lot of stuff — but we all kinda know that. What I didn't expect is that my Husband — the self proclaimed Major-Geek in our family — would be so freakin excited about all the baby gadgets. He's been researching baby gear since day one- which from my prospective, as a Minor-Geek, is pretty awesome that he's dived right into the baby gear realm.
Yet so far — we haven't even bought any of the 'super cool baby geek gear.' Why?
In case something better comes along.
As a minor-geek, this mantra has me a bit frazzled. For instance, we've decided to upgrade our point and shot camera and enter the High Tech Camera World!! Whoooo. Scary.
Not a surprise, my Husband has been researching cameras to death. Originally, I wanted a Nikon dSLR (because that's what my mom has).
But major-geek Husband has persuaded me that a Micro 4/3s camera would actually be best for me/us- aka it is easier to use and smaller.
Yet, each time I ask him which camera — he changes his mind. Until last week, he was kinda sort of set on the either the Olympus PEN E-PL2 or E-P2 or 3:
Or the Panasonic Lumix DMC-G3: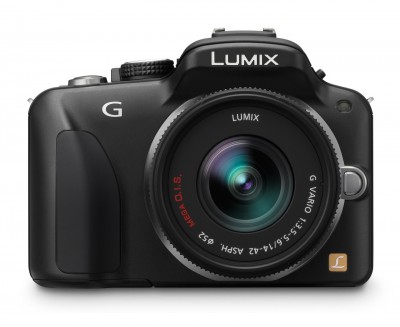 Yet, recently he read that Nikon would be releasing a similar camera, the J1 on October 22nd:
I understand that this is a major purchase and something we will have for years. But at some point, this Baby Girl is going to come into this world, and I'd love to take her picture.
So here's my question to you — do you wait until the next new thing is released before you make your purchases?
Or do you go with the highly reviewed items that have been out for a few months?
This is a HUGE debate in our house.
---
About the Author:
I am a faux designer and diy-er Living in the City by the Bay with my husband, our two animals — Huck and Ferris — and a baby on the way. I am addicted to all things design, reading, sugar and spice. You might have seen me on Weddingbee as Mrs. Peep Toe. Now I just blog for kicks and giggles over at Modern Organic Living.
You may also like: