Hitchhiker's Guide to the Galaxy fans rejoice — today, May 25, is Towel Day!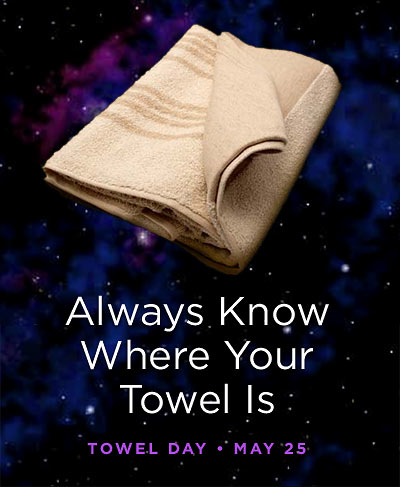 See how the world is celebrating by visiting the Towel Day Flickr Group, or by checking YouTube.
Is anyone else a huge Hitchhiker fan? I have loved the books since I was little, and I can honestly say that the 2005 movie adaptation is one of the few movies that is just as good as the book.
Via BoingBoing.
You may also like: