When I first read about the Heineken Beertender on Geekologie back in January, I almost fell out of my chair. Because not only do I love beers, Heineken is my favorite common beer. And Krups is one of my favorite kitchen gadget brands. Put the two together and…wow I think I just had a mild orgasm.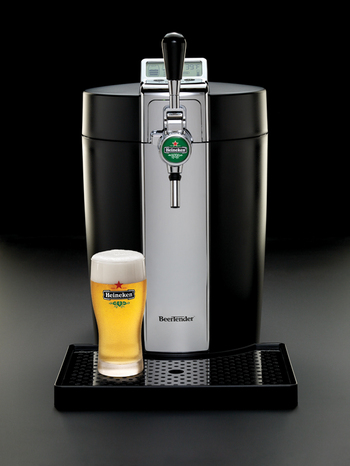 Today, Gizmodo announced the official release date of the Beertender.
TOMORROW.
Anyone have an extra $299 they want to donate to the "Help Keep the Geek Hydrated and Happy" cause?
You may also like: