Starting a couple of weeks ago, I began to run into Netflix streaming issues. Movies would take forever to load, and when they finally did, they would start lagging after just a few minutes.
I then realized that this only happened between the hours of 9pm-11pm.
I knew that there weren't any programs or processes running on our end that may contribute to this issue. And as someone who doesn't have cable, regularly using Netflix to unwind at the end of a long day, I got pretty annoyed.
I began to suspect that either our ISP or Netflix itself was throttling our connection. After all, we, as a family, use the web extensively and always have multiple devices connected at a time. Additionally, the hours between 9pm and 11pm are when we use the most bandwidth with streaming, downloading, and other internet activity after the kids are in bed.
The thought that this is also the time when many other people in our area, particularly in our condo building where most of the residents are in our age group and use the same ISP, are actively online did cross my mind. However, other internet activities didn't seem to suffer — just Netflix.
So I decided to give OpenDNS a try. (It's free!) If I saw that it wasn't making a difference, I could easily stop using it. But if Netflix streaming were to improve, I would know that I was successfully bypassing my throttled internet connection with the help of OpenDNS.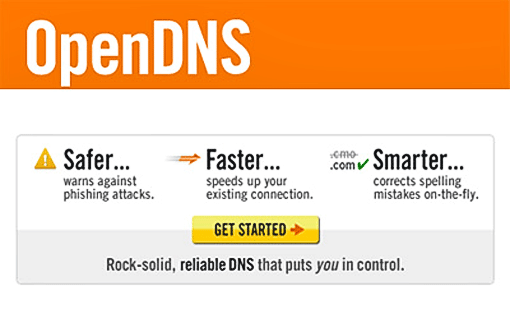 My suspicions were correct! As soon as I enabled OpenDNS' IP addresses in my network configuration, it was like a switch had been flipped and Netflix started working fine again.
I also liked that OpenDNS comes with added security for our internet connection. And when the kids get older, we can enable parental controls too!
I would highly suggest you check out OpenDNS if you're experiencing similar problems. Once again, it's FREE and there's no obligation. Setup is easy-peasy and I can't believe I haven't used this before!
(You can alternatively use Google's Public DNS service if you prefer.)
You may also like: