I am an appreciator of good design.
I heart blueprints and other similar planning documents/drawings.
Hence, I love these iPhone 4 CAD drawings!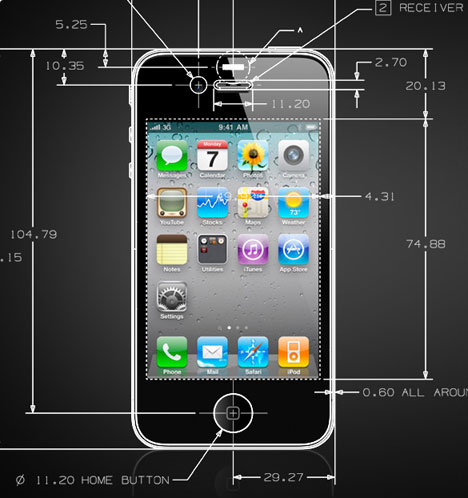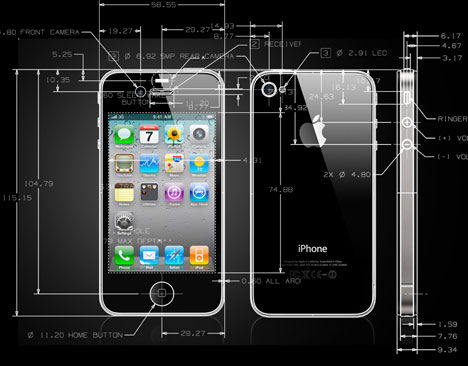 The dimensions of the iPhone 4 are available to the public (download link) as a service to case manufacturers. The designers at Core77 has taken it a step further by overlaying it over actual product photos to create these beautiful CAD drawings.
Thanks for all the hard work — these drawings themselves are works of art!
You may also like: