FIRST…
SCI FI Wire has re-produced five famous sci-fi movie quotes in my favorite data representation format: the infographic.
My favorite? "Roads? Where we're going, we don't need…roads."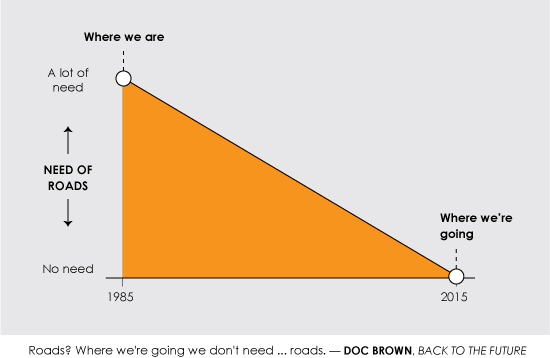 Hit up the link for more, including quotes from The Matrix and Ghost Busters.
SECOND…
I can't think of anything better to say about this, so I'll directly quote The Best Article Every Day:
The 'Back To The Future' Mind F*ck, 25 Years Later

That's right, Back to the Future just blew your mind 25 years later. Anyone who says they've noticed this before is a liar.
Seriously…DID anyone notice this before?
You can't help but feel bad for the people who thoughtfully included this detail, because I'm sure that more than 99% of the population completely missed it.
You may also like: