It stretches! It bounces! It tears!
It also has a mind of its own when put into contact with metallic objects.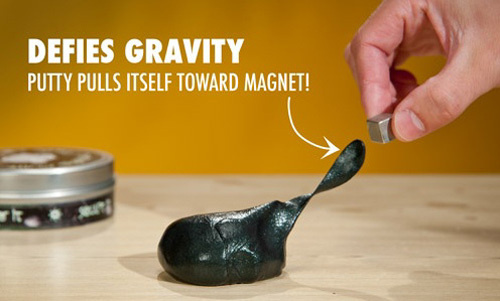 Sold at Vat19 for $13.50 (currently sold out

), the Magnetic Thinking Putty also comes with a super-strong neodymium iron boron magnet that lets you play with the stuff straight out of the box.
Take a look at the video below and tell me that it doesn't remind you of T-1000:
Via Gizmodo.
You may also like: