I've made a huge, significant boo-boo.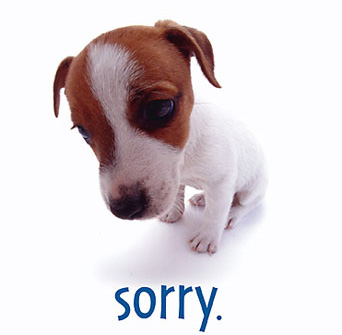 Remember the winner of the tagline contest? Well, I had compiled the list of entries incorrectly.
While I admit that I've had a major case of Pregnancy Brain this past week, that is no valid excuse. I have no one to blame but myself.
The winner of the tagline contest is Jen, not Sara.
I extend my upmost apologies to both ladies. Please forgive me!
Jen will be receiving the prizes, and I will think of something to gift to Sara as well as a small way to express my regrets.
Lastly, I am sorry to all my readers. I promise the next contest/giveaway will be better organized (and I'll get J, the dog, and Tater Tot to make sure nothing like this ever happens again!).
You may also like: