It is no secret that I am a huge fan of the classic board game Monopoly. So how could I not share this Web Lover's Edition with my readers?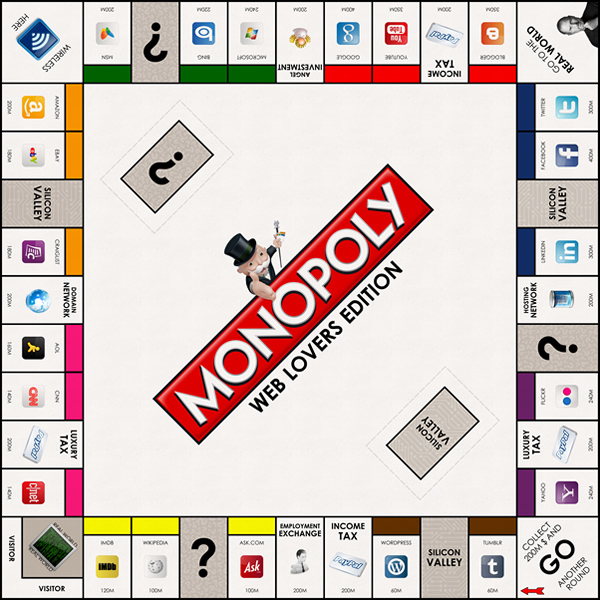 Via the Behance Network.
Just in case you're interested (or really bored this Saturday evening), here are the other Monopoly editions I have written about in the past. Enjoy!
And, since we're on the topic: The Shortest Possible Game of Monopoly
You may also like: