I just saw this onesie at Baby Gap and I fell in love: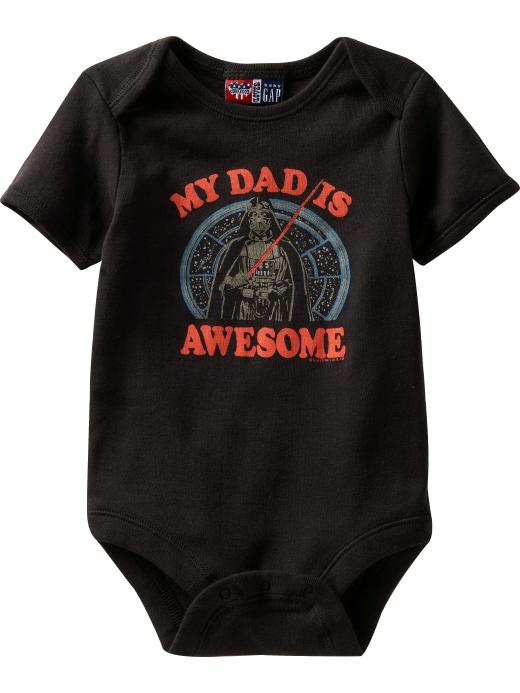 I know Baby Gap is grossly overpriced, but I'm most definitely getting this for the baby, regardless of its sex. I know J would love it as well because he's as much of a Star Wars geek as me, nevermind the fact that Darth Vader is his favorite Star Wars character!
If I had the money, I would get one in every size so the baby will never be without it for the first year of its life!
You may also like: