It's that time of year again. Soon, you will be bombarded with "Top ______ of 2011" lists everywhere you turn…there is no escape!
Today, Happy Place — a blog from the people behind someecards — has compiled a list of The 50 Funniest Tweets of 2011. Here is my pick of the top 10. Enjoy!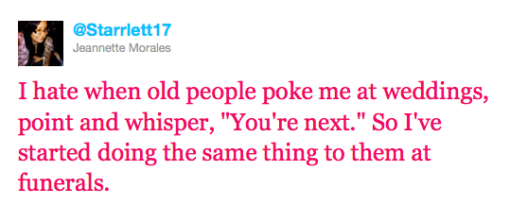 Be sure to click on over to see the rest!
You may also like: