I spent a good portion of this rainy, dreary day updating the three pages of links on this blog (accessible through the top menubar). The biggest change comes with Bee Friends, which has been updated with the personal blogs of the newer — and by that, I mean within the last year — Weddingbee bloggers.
I have also added to Friends some of the most active commenters to this site. 🙂 Unsurprisingly, they keep pretty good blogs too.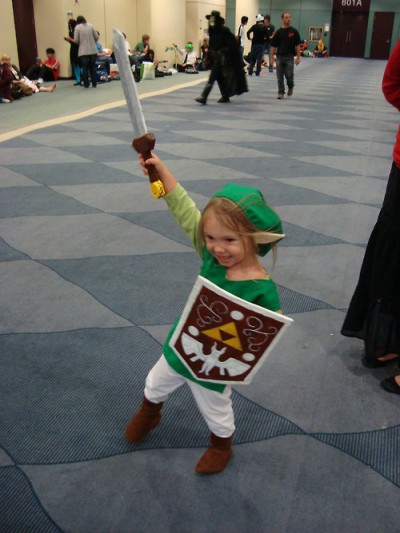 Because this post is about links — a picture of a cute Link!
One of my worst habits regarding the web is that while I read hundreds and hundreds of blogs, I hardly ever comment. I guess I can blame this on the fact that most of my blog-reading comes via Google Reader on my cell phone (and I hate writing anything on my cell phone — I need a full-sized keyboard!) and I am usually too lazy to click on over and comment.
I vow to get better at commenting. I mean, just look at Serena of Big Apple Nosh — that girl is all over the place! She's my inspiration and I want to emulate her enthusiasm for interacting with fellow bloggers.
Do you guys frequently comment on the blogs you read? How do you keep it up?
And in the meantime, if you are a blogger and would like to be added to my list of links (or feel that I have overlooked you — sorry in advance if I have!), please let me know in the comments below!
You may also like: