When my dog Comang is at his most comfortable, he likes to flip onto his back. (Please excuse the quality of these pictures, as most of them were taken with camera phones.)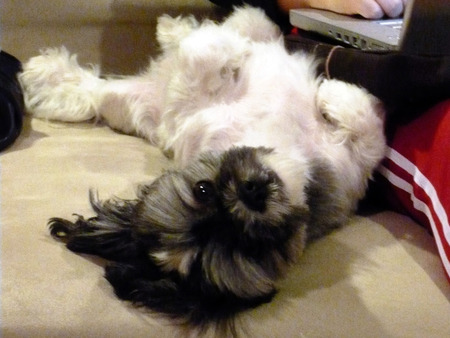 He has no shame, that one, fully spreading and baring his genitals for all to see.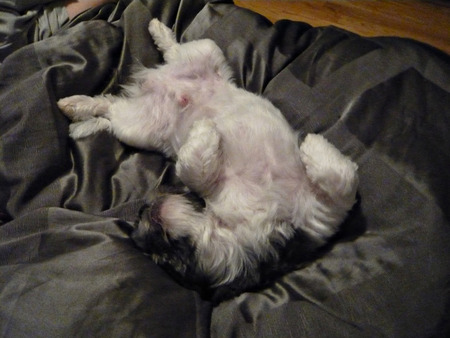 Sometimes I'll even join him… (but in a more modest manner)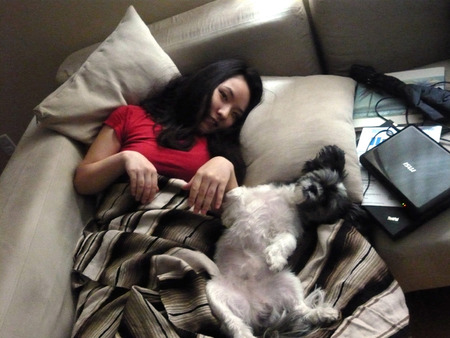 Other times I'll come home to see what he's really been doing the entire time I was gone.
He usually ignores the TV, but we like to think that he quite enjoys it in his upside-down position, as his favorite place to stretch out is on the couch in front of the boob tube.
Although my family's had several dogs over the years, none of them has done this so we think it's hilarious. I thought Comang was just a weirdo until friends informed me that their dogs do this too. I've also discovered sites like Upside Down Dogs that prove there are plenty of weirdos out there like him.
Do your dogs like to lie on their backs?
You may also like: