Our beloved Roomba has died.
Correction: it is "disabled." It has lost a lot of its suction power, its parts constantly need replacing, and it's nearly not as "smart" as it used to be.
So we made the difficult decision to get a replacement vacuum.
I have experienced my share of vacuum frustration over the years, as my parents are neat FREAKS who clean for fun. (No joke. When we were growing up, my father, after grueling 6-day, 70-hour workweeks, would wake the entire family up at 7am every Sunday morning to clean.)
In addition, J likes to walk around the apartment barefoot and so likes his floors spic and span. Oh, and did I mention that he's allergic to dust? And that we have a baby on the way?
As such, we decided to splurge and I excitedly turned my sights to the Dyson.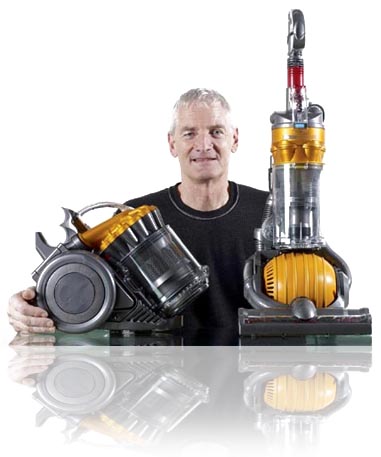 Ahh, Dyson. The kings of vacs. The vacuum that claims to never lose suction. And no bags! No filters! HEPA certified! Plenty of satisfied customers!
I carefully considered each Dyson model to try to find one that would best suit our needs: all hardwood floors with some tight spaces (ie, under the bed and sofa). That's when I realized that an upright would be too heavy and bulky; a canister vacuum would be better for us…and the Dyson canisters start at $699. Oy vey.
Then I happened upon some interesting information about Dyson. Many specialty vacuum retailers actually do not recommend the Dyson for the following reasons:
A vacuum which says "HEPA certified" almost always means that its filter is HEPA certified. The vacuum itself can still emit tons of dust and particles into the air.
Bagless does not always mean cleanest. When you are emptying the Dyson canister, you are once again letting all the particles into the air. In cases like this, it is far better to invest in a vacuum with quality bags that will trap and keep the particles inside from the vacuum to the trash.
Up until the year 2000, Dyson licensed its design to a distributor named Phantom (do you remember these vacuums? I do), which went out of business. The Dyson is actually a rebranded Phantom, with the same design at an increased price, and new marketing efforts.
I then came across this YouTube video:
Granted, this retailer may be biased as his store does not carry Dysons. However, what really drew me in was the particle counter…you can't fake that!
I proceeded to watch his video on Miele vacuums and became interested in this German brand. I knew it to be a manufacturer of high-end appliances; were their vacuums top-notch as well?
My internet searches found nothing but happy, satisfied, and long-time, loyal customers of Miele vacuums.
The best part? The Miele Polaris, which was designed specifically with hard floor surfaces and low-pile carpeting in mind, was a steal compared to the Dyson at $399.
Not only that — this vacuum is sexy!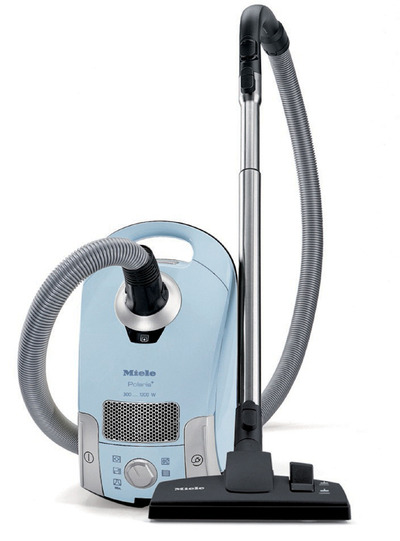 We ordered ours online from the many internet vacuum stores that offer free overnight shipping for Miele vacuums and received it today.
I love it.
The Polaris, like all Mieles, comes with various power settings (this particular model, although on the low end of the Miele product line, comes with six) and from my one-time use, even the lowest setting seems to have enough suction power for most household cleaning.
The vacuum hose is crush-proof and the body is lightweight at 11 lbs. The vacuum is quiet — many new users become concerned that the suction power must be sub-par due to its low noise levels; however, the quiet operation is only due to the superior design. Maneuverability is superb — the body follows me easily, and the wand/floor attachment can be used completely horizontal to the ground. This is a lifesaver for cleaning under our king sized bed!
All Miele vacuum bags are made of nonwoven fabric and lined with aluminum foiled plastic. The bags seal closed when removed from the vacuum for the ultimate in clean. Sure, they can be expensive ($19 for a box of 4) but from what I've read, each lasts a LONG time.
The best part is that the Miele is truly HEPA. After using it around the house, I can honestly say that the air seems fresher! Gone are the days of the distinct "vacuum smell" that plagues many households after cleaning!
I'm loving this vacuum so much that I'm considering gifting one to my parents! And I highly recommend it to my readers!
You may also like: