Jake Bronstein of Zoomdoogle has published a free guide of 314 fun things to do in New York City. Because when was the last time you took a Laughter Yoga class (#16)? Or attended a Naked Painting Party (#243)?
Or just…looked up (#122)?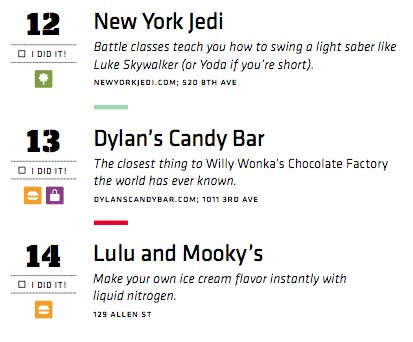 The Fun List NYC is available in PDF format for FREE at http://zoomdoggle.com/. I guarantee it'll be a treat for tourists and natives alike.
Via Boing Boing.
You may also like: