Happy Halloween from the Geek in Heels clan!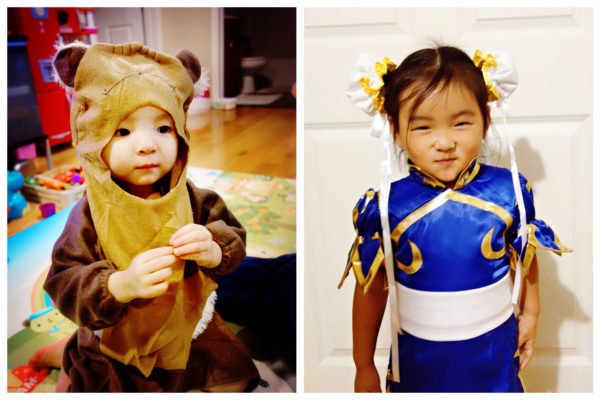 My little Ewok (Aerin) and my kickass Chun-Li (Claire) wish you all a safe and memorable holiday. I'd prefer the picture above were of one where they are posing together, but trying to get a decent picture of them in one frame (i.e., a non-blurry shot of them both facing toward the general vicinity of the camera…they don't even need to be smiling!) is akin to pulling teeth these days.
But seriously. How cute are my daughters?