I've been battling a slight cold the past couple of days. Like my sister said to me over an email, "Only YOU would get a cold in the middle of this heat wave."  🙄
Seeing as I'm still not feeling 100%, and that it is a Friday — in addition to being perhaps the hottest and most humid day of the year here in the northeast — let's forgo the deep topics and stick to lighthearted subjects instead.
Like movies.
Last Sunday, my mother insisted on getting some time with Claire so J and I were able to catch the last Harry Potter film on opening weekend.  🙂  I had been looking forward to this movie for over a year, and had been hearing fantastic things about the flick from reviews and from friends who had been able to watch it earlier than us.
Perhaps my expectations were too high? Because I didn't think it was that great.  😥
Most people I know cite this last movie as their favorite of the Harry Potter series. I disagree. I think that film 5, or Harry Potter and the Order of the Phoenix, was the best movie of the eight.
(My opinion also differs from the majority of my friends' in that I believe Prisoner of Azkaban or Deathly Hallows was the best book, while others predominantly favor Goblet of Fire.)
Have you watched Harry Potter and the Deathly Hallows – Part 2 yet? What did you think of the movie?
Which is your favorite movie of the series? Favorite book?
J agrees with me in that our friends have probably set the expectations too high, because he was disappointed too.
Thanks to my mother who insists on watching Claire practically every other Sunday — and because there isn't much to do near my parents' house aside from the second largest mall by area in the nation — J and I have been very lucky in that we, as new parents, have been able to watch almost all the big movies of 2011 in theaters as they are released.
So naturally, a discussion about the best movie of the year began almost as soon as the last Harry Potter movie ended, and we both agreed: the best movie we had seen this year was Fast Five.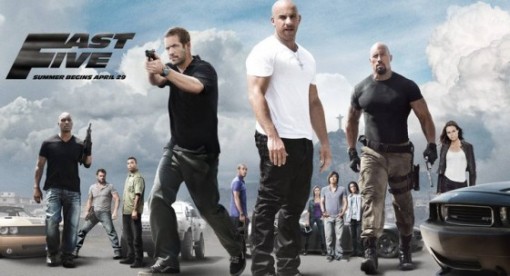 Maybe it's because we both walked into the theater without much of an expectation? Perhaps it's because the series had taken a turn from street-racing to the theme of an elaborate heist? Nonetheless, the combination of The Rock + Vin Diesel made for a killer movie.
What was the best movie you've watched this year?
You may also like: