If It Were Stine is a Tumblr blog dedicated to reimagining classic horror movies, television shows, and video games as R.L. Stine's popular children's book series, Goosebumps.
Despite having been a junkie for the teen horror genre in my formative years, I wasn't a big fan of R.L. Stine or the Goosebumps books. I thought they were predictable, contrived, and quite honestly, not that scary. (I was a bigger fan of the less-popular Christopher Pike.) However, I can't help but admit that designer Theodore Holmstead-Scott and writer Jude Deluca have done a fantastic job of translating these on-screen horror classics to Goosebump-worthy book covers.
Here are my favorites. Be sure to read the back-cover synopses for the full experience!
American Horror Story, Season 1:

American Horror Story, Season 2:

American Horror Story, Season 3: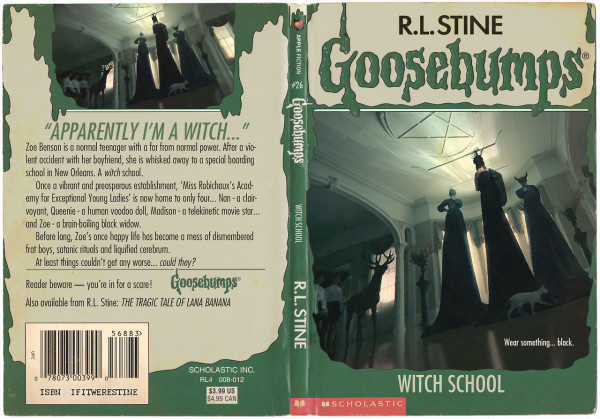 Via Geek Tyrant.
You may also like: