Both J and I love, love dogs. However, we have decided to wait to get a dog because we feel that it wouldn't be fair to the animal as we are at work most of the day.
In the meantime, we show our appreciation and love for dogs via dog-sitting for friends and family.
Tomorrow, a friend (our pastor's wife) will be giving birth via c-section. Since she will be in the hospital for at least a week recovering from the surgery and they will both be undoubtedly busy with the new baby, we volunteered to watch their shih tzu for a few weeks.
We've had him for 3 days now, and I can't help but be attached already.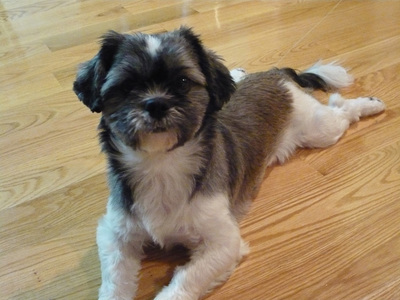 When I sit with my legs straight in front of me and place him on my legs, he goes into a trance-mode:
I love how small dogs lie on the ground with their hind legs spread out behind them: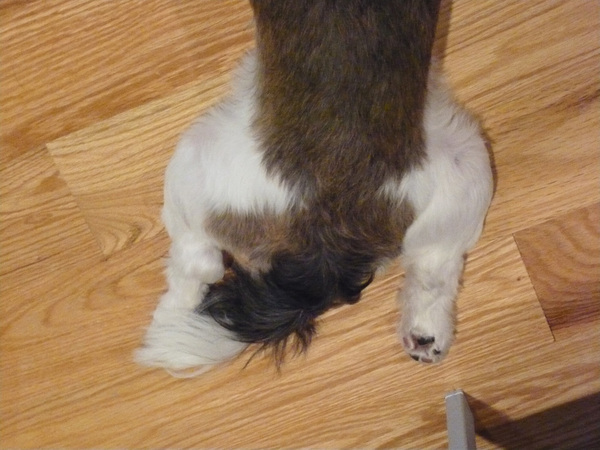 Our pastor and his wife warned us that he can be very bad sometimes, but he's been an angel so far. Or maybe it's because J and I are so used to bad dogs that "normal" dogs seem very good in comparison.
I'll be very sad to say good-bye when he leaves in two weeks. I can't wait until we have more time in our lives to be able to get our own dog(s)!
You may also like: