Call me a party pooper, but I have never been into Halloween. In fact, the last time I donned a costume on October 31st was back in middle school.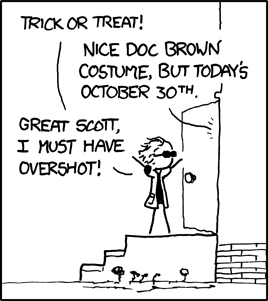 I was tempted to go all out this year — dress in a slutty outfit (because when else can I dress like a streetwalker and not be judged?), crash multiple parties, and drink myself to oblivion.
However, lack of planning on my part and total exhaustion from the past week has me rooting for a quiet night in instead.
So since I will not be dressing up this All Hallows' Eve, I have decided to dress up my digital persona instead.
Then I asked myself: why not take it a step further and dress up the entire blog?
The original GeekInHeels.com: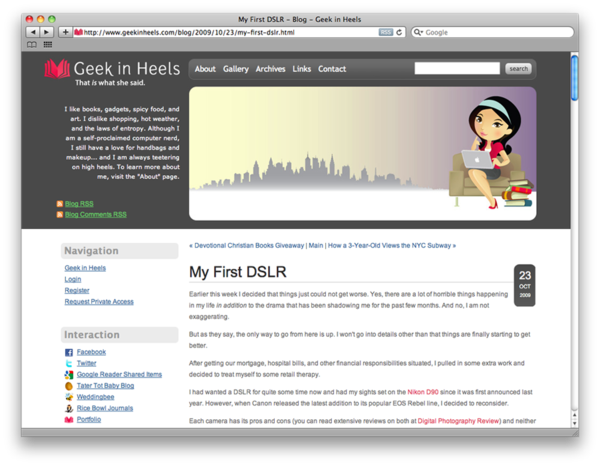 GeekInHeels.com dressed up for Halloween:
If you are reading this post via RSS, be sure to click on over before November 1st to see the full effect!
You may also like: