1. Open the app
2. Follow the on-screen directions:
3. Listen to the glorious "YEAAAAHHHHHHH!" that comes blaring from your phone and read the one-liner that pops up on screen: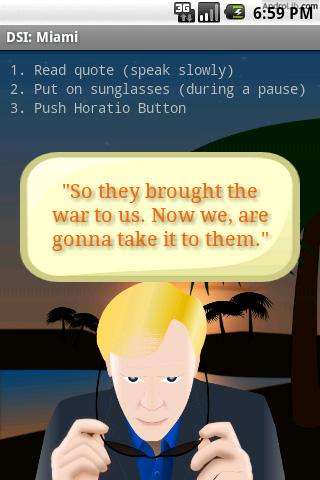 *Sunglasses not included
I have downloaded and tested the app myself and can attest to its utter awesomeness. Horatio Caine rocks.
Via Gizmodo.
You may also like: