Basketball has always been my favorite sport. Maybe it was the plethora of basketball manga I read while growing up (Slam Dunk, anyone?). Or perhaps I am a victim of reverse psychology, because standing at a mere 5'1″ I have a severe disadvantage in the sport.
It's no big news that my favorite team has not been playing well for the better part of the decade. However, I grew up in NY during the Knicks' glory days (at least for my generation), and so I remain loyal to my Knickerbockers. I cried when they lost the 1999 NBA Finals, and still hold a grudge against the Spurs and Tim Duncan for this reason. And the day I met Allan Houston was one of the greatest nights of my life.
The 2010 NBA Finals will commence tomorrow night. And being a Knicks fan, I am once again faced with a dilemma: which team to root for? Or, which is the lesser of two evils?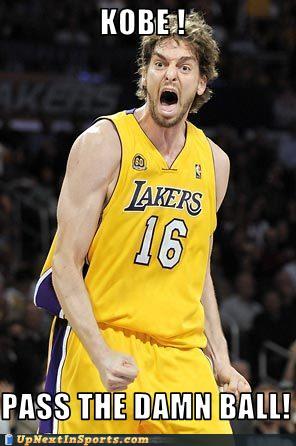 (I will not get into the history of the Knicks vs the Celtics or the Lakers here. But suffice it to say, they are probably the two most hated teams for every Knicks fan. When I ran into Spike Lee — a rabid Knicks fan — a few weeks ago, I overheard him telling his friend, "This is the first and only time I root for Boston…")
When Boston and LA faced off at the Finals two years ago, I decided to stick with the east coast and go with Boston. I will probably do the same this year, just because I can't bear to see the Lakers win two Finals in a row.
Who will YOU be rooting for in the 2010 NBA Finals?
To be perfectly honest, I am not quite as interested in the Finals this year. It seems that in the past few seasons, the NBA has not changed much in terms of the power teams. I usually tend to root for the underdogs, so basketball season has been a series of letdowns and predictability for me.
There is also the issue of the playoffs system. J and I both agree that a series of SEVEN games is too much — too time-consuming, too tiring (for both the players and the fans), and at times, tedious and unnecessary. In addition, while the 2-2-1-1-1 system of home court advantage may seem fair, a better solution would be to go the way of NCAA Basketball and choose a neutral location.
Despite the issues I've listed above, I will still be tuning in to watch every game of the Finals this year. LET'S GO GREEN!
You may also like: