Are you one of those lucky people who are blessed with long, lush eyelashes that never need mascara or even curling? Well, I hate you. I have very short and very sparse lashes that are practically non-existent.
I still remember a couple of years ago when my mother first read about trichotillomania (the disorder where you pull your own hair). She immediately called me and asked me if I have it.
"Of course I don't have that, why would you even ask me?"
"Because your eyelashes are so short and sparse! Everyone else in the family has long and full eyelashes except for you! You can tell me….is there anything you want to share with me? Do you have trichotillomania?"
Over the years I've been trying to make up for this disadvantage with eyeliner, mascara, eyelash curlers, etc. I redefined the word "irony" when I purchased the ever-so-popular Shu Uemura Eyelash Curler to find that my eyelashes were too short for it.
False eyelashes never worked well for me. The first time I successfully applied a set, J said I looked scary and ran away from me. I tried flares, thinking that it would be more natural looking, but it looked like an army of spiders had died under my eyelids, leaving their legs dangling over my eyelashes.
So when I first heard about eyelash extensions, naturally I was ecstatic. Individual eyelashes are applied between your natural lashes with a semipermanent adhesive. Depending on the life cycle of your natural lashes and other factors, they usually last 3-4 weeks.
I immediately began calling around and received a shock. All the salons I called in the NYC area charged $300 $350!
When I mentioned this to my mother, she exclaimed, "$300?!? That's ridiculous. My salon does it too – I'll ask them how much they charge."
It was $100. Not exactly small change, but definitely a lot better than $300. I asked my mother to set up an appointment.
Normally I shudder at the thought of being the subject of "before" and "after" shots. But I decided to suck it up and share these photos with the world…purely for the sake of research, of course. 😉
My lashes before: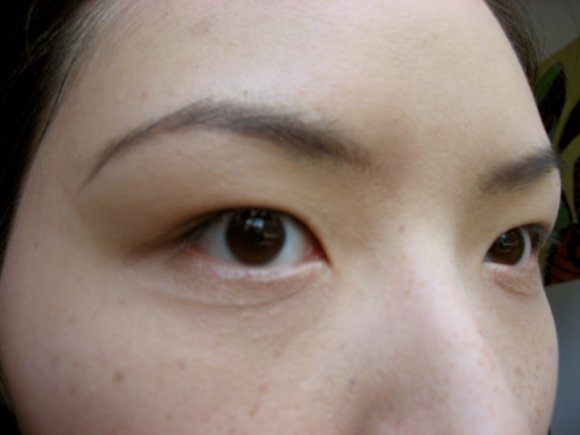 My lashes after: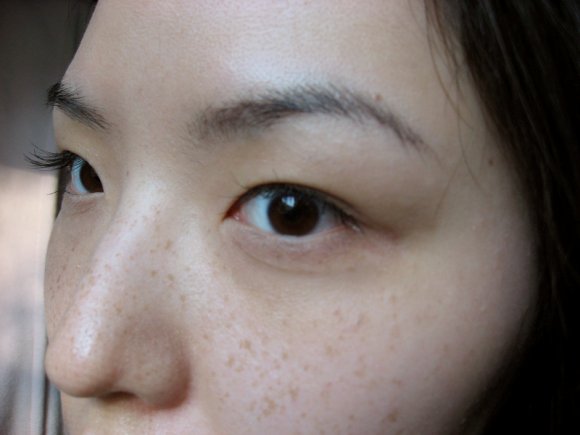 Wow, I never realized how many freckles I have… Anyway, the closed-eye view looks a little freaky but I have to say I LOVE how my lashes look now!
The procedure itself took about 30-45 minutes. The false eyelash is real human hair (which is a little freaky now that I think about it) that is pre-curled for this procedure, so no more need for eyelash curlers! The lady who did my lashes explained that each false eyelash is placed between my real eyelashes, so if the person has more natural eyelashes the ending result would be fuller as well.
Since this was the first application it cost the full $100, but if I come back every month for touchups she'll only charge me $50.
If you're interested, the salon I went to is:
Hye Chung Salon
10 Sylvan Ave
Englewood Cliffs, NJ 07632
(201) 944-0220
They speak some English, but not much so if you don't speak Korean you may want to ask someone who does to call for you. Let me know if you have any questions, and I'll gladly answer them!
You may also like: