I know you're probably getting inundated with recommendations for the Sephora sale, but I thought I would throw in my two cents here because I have some stuff that I have not seen on many other people's lists. Additionally, I am only picking one makeup item per category. (You can see my skincare recommendations here.) And because I am only listing the items I'm currently using, the products that are not available on Sephora (like concealer, brows, lippies, etc) are not listed.
In other words, this list will be a lot shorter than others. 🙂 (I get commission for purchases or clicks made through links in this post.)
Primer: Rare Beauty Always An Optimist Illuminating Primer
Because my skin has turned dry, I now prefer more moisture in my products and that includes my makeup. As foundation tends to become drier throughout the day, I look for moisturizing/radiant primers. This one by Rare Beauty gives a dewy, almost pearlescent glow without being heavy and creates a nice canvas for foundation.
Foundation: Laura Mercier Real Flawless Weightless Perfecting Foundation
This is a relatively new foundation, released just a couple of months ago. But I fell in love with it as soon as I tried it because it really is weightless and looks so natural. It is medium coverage with a natural glow that wears so well throughout the day. It blurs my imperfections makes my skin look airbrushed. Definitely one of my top 3 foundations.
Eyeliner: Gucci Stylo Contour Des Yeux Khol Eyeliner
When my HG Tom Ford eyeliner was discontinued, I wanted to cry. I had literally tried dozens of eyeliners to find that one. (I don't like liquid/pen liners and I prefer pencil.) I went on a new quest and found this one. I actually wear dark brown liners instead of black liners because they're less harsh, and the Chocolat shade of this liner is just perfect. Once it's applied and smudged a bit, it stays put.
Blush: Laura Mercier Blush Color Infusion
I'm not a huge blush collector — I usually pick one and stay with it until I hit pan or it goes bad. The one I've been using for the past year is this one, in the color Passionfruit, which is described as "warm coral luminescent pink." The quality of the blush itself is great — smooth, buildable, and long lasting.
Eyeshadow: Tom Ford Eye Color Quad Eyeshadow Palette
My favorite Tom Ford quad, Virgin Orchid, has been discontinued. (But I made sure to snatch up an extra when I heard that it was being discontinued. 😉 ) I'm not a big eyeshadow junkie and I don't have much real estate above my eyes so I don't play around with shadows much. So I prefer singles and quads, and Tom Ford quads are some of the best. The one pictured above in Nude Dip seems basic but is so gorgeous in person. Because the quads are expensive, the Sephora sale is the time to get them if you're interested.
Mascara: Tarte SEA Surfer Curl™ Volumizing Mascara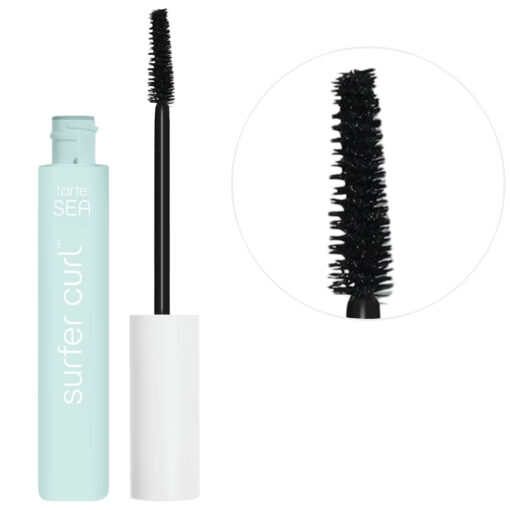 I only discovered this mascara because it came in a set I bought from Sephora, and I ended up loving it. It holds my curl, it volumizes, doesn't flake or smudge, and stays put all day. It seriously is underrated and not enough people know about it! The best part is that it's on sale for half off right now (I hope it's not getting discontinued!) so I would grab a tube while you can.
So that's it. Pretty short list, if I do say so myself. Please let me know if you want me to do a list of the non-Sephora items in another post.
You may also like: