InStyle magazine has recently asked some of its favorite designers to sketch their visions of Katniss Everdeen's fire dress from the first book of The Hunger Games trilogy. If you can recall, the dress represents Katniss's transition from an outdoorsy tomboy to a powerful, kickass woman, and her appearance in the firy gown is when the people of Panem begin to take notice of this underdog.
And just in case you don't quite remember what the dress is supposed to look like:
I am dressed in what will either be the most sensational or the deadliest costume in the opening ceremonies. I'm in a simple black unitard that covers me from ankle to neck. Shiny leather boots lace up to my knees. But it's the fluttering cape made of streams of orange, yellow, and red and the matching headpiece that define this costume. Cinna plans to light them on fire just before our chariot rolls into the streets.
Take a look at each interpretation of the dress below — which one is your favorite?
Christian Siriano:
Tommy Hilfiger:
Rachel Roy:
Tadashi Shoji:
Charlotte Ronson:
Nicole Miller: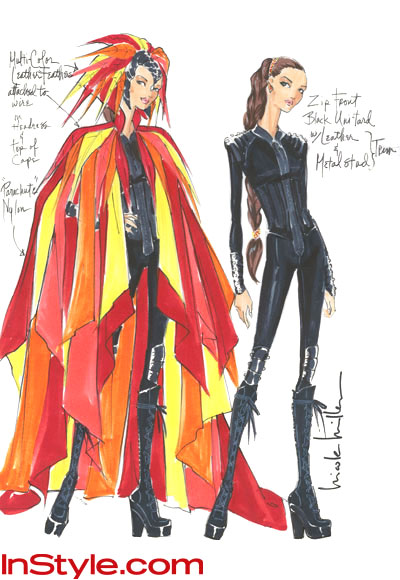 Christian Cota:
Tibi: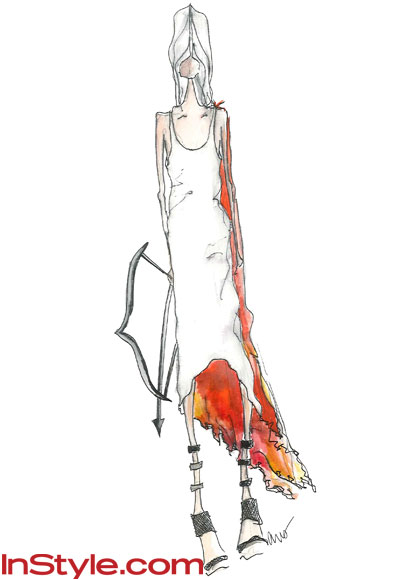 Erin Fetherston:
The Blonds:
BCBGeneration: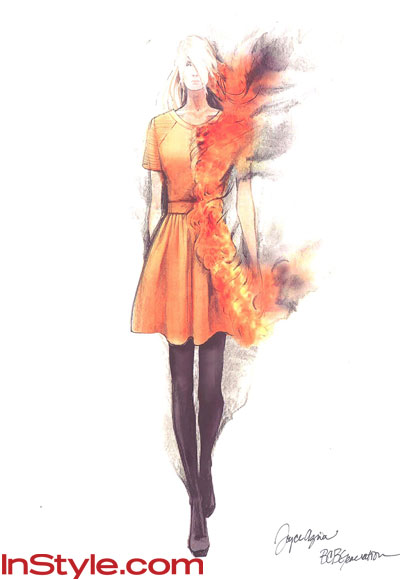 Charlotte Ronson's interpretation of the dress seems to stay truest to the book (and I love that Rachel Roy included Katniss's Mockingjay pin!), but I think I like Nicole Miller's sketch the best for its mix of toughness and frivolity.
For descriptions of each sketch, check out the online gallery at InStyle.com.
You may also like: