Today, Jen returns with a topic I am all too familiar with: TV boyfriends. Like Jen, I also get invested in the characters of my favorite television shows, and can completely understand how one could become attracted to a character (and not the actor).
Do you have any TV boyfriends/girlfriends?
---
I am a complete TV geek. I love shows with a twist, rather than run-of-the-mill procedurals (though I have watched those too) and sitcoms (some are OK, but I'm not a fan of most of them). What I really like are off-beat dramas and comedies and sci-fi/fantasy; anything that takes me out of my element, I absolutely love. To tell you the truth though, I will watch pretty much anything with great characters.
But, I digress, on to the good stuff…
TV Boyfriends/Girlfriends are those characters that you feel a connection to — you are excited when they appear, they make you laugh, you are pretty happy when they hook up with someone because you get to see them kiss (etc…!). I'm sure you know what I mean — your TV crushes. Now, before I share my top 5, I feel the need to reiterate that TV Boyfriends/Girlfriends are not necessarily the actor that portrays them, but the specific character.
Here is my painstakingly whittled-down list:*
5. Jim Halpert, The Office — Seriously, what fan didn't want to be Pam, especially in the earlier seasons? Enough said.
4. Spike, Buffy the Vampire Slayer — He's hot, speaks in a British accent you can understand, and he's the ultimate bad boy. Plus, he pines. I'm a sucker for the pining.
3. Simon Tam, Firefly — He can be kind of a jerk, but I really just had a crush on him right along with Kaylee. I can't really explain it. He is beautiful to look at.
2. Seeley Booth, Bones — He's heroic and obviously in love with his partner. He is also a genuinely good guy, not to mention quite attractive.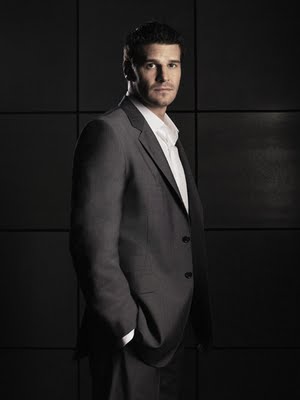 1. The (Tenth) Doctor, Doctor Who — who could be better than an attractive guy that wants to take you traveling through time and space? Some may prefer Eleven, but I don't feel like I know him well enough yet. We're still getting acquainted.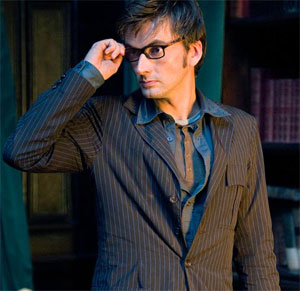 Please share your top 5 in the comments! Remember: this is a judgment-free zone.
*I eliminated classic TV, otherwise Rob Petrie would have made the list for sure.
---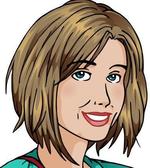 About the Author:
Jen is from Phoenix, AZ, where she lives with her husband and 2 cats. She loves reading, television, photography, design, Americana, and general geekery. You can find her blog at ataleof2monkeys.com and her photography shop at jelitan.etsy.com.
You may also like: