If this doesn't make your geek senses quiver with joy, I don't know what will.
Created by Etckt, this periodic chart includes all characters from Episodes VI, V, and VI. Each character is categorized by allegiance, and their order of appearance and movies are numbered in each cell (in Aurebesh).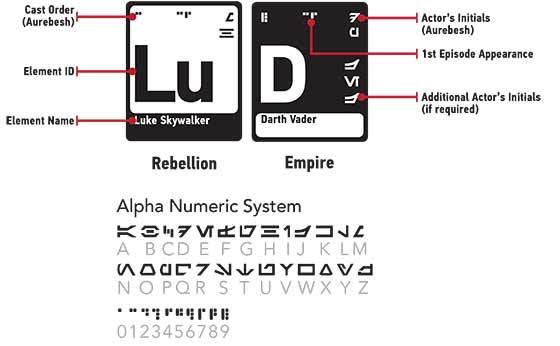 Be sure to check out Etckt to read more about how the chart was developed!
Via Neatorama.
---
ETA, 05.25.2013:
Etckt has updated its site with a new periodic table — this time featuring Episodes I, II, and III!
(And just like the prequels, this table has more special effects. 😉 )
Check it out below, and head on over to Etckt for the details!
You may also like: