I worked on a new layout over the weekend…what do you think?
The only major difference is the location of my Private Posts. Upon login, the link is now located at the top navigation bar: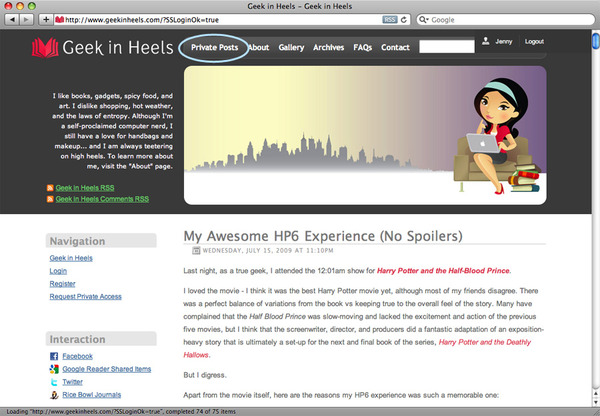 This is what the site used to look like before, with the Private Posts link circled on the left:
A huge thanks to Squarespace – it would've taken me at least twice as long to redesign the site without it!
Do you think the new design is an improvement over the last one? I welcome your comments!
You may also like: