First, there were Star Wars Pancake Molds. When people started using them as cookie-cutters the manufacturer decided to release official Star Wars Cookie Cutters, complete with spring-loaded stamps.
Now, they have added Star Wars Sandwich Cutters to the mix…encased in a vintage lunchbox-style tin.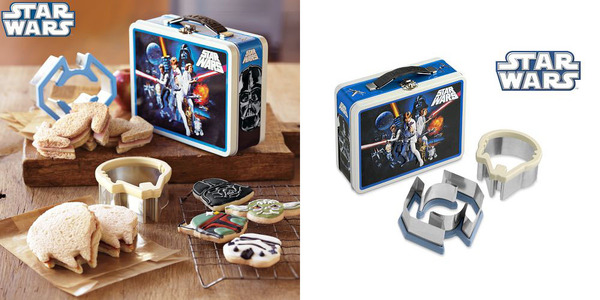 I have never been one to be decorative with my food — in fact, if it looks too good, I don't want to eat it in fear of ruining the art — but these geeky culinary tools are mighty tempting.
Oh, did I mention that Williams-Sonoma also sells a Star Wars Apron? Granted, it is for kids but I think I may be able to fit into it…
You may also like: