I may be a geek and a gadget-lover, but I don't always embrace new technology. I like to stay old-school in some aspects of my life, including my preferences of old-fashioned books over e-readers, physical keyboards over touchscreens, and even a pad & pencil over many phone apps.
And this is precisely why I love the Little Printer.
Created by London-based design firm BERG and running on BERG Cloud, a web-based system for controlling wireless products, the Little Printer is an adorable web-enabled printer that prints mini-newspapers containing content from the Internet. Users select the content — anything from news to puzzles to status updates from friends — using an iPhone or Android app.
In other words, it makes mini receipt-sized newspapers!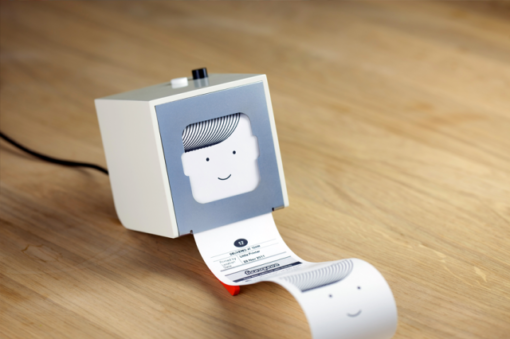 Check out these examples of what the Little Printer can spit out — birthday reminders, puzzles, news headlines, and  to-do lists…oh my!
For more uses (including a running coach), be sure to check out the website!
I know that some readers may see the Little Printer as a giant waste of ink and paper. But I know that anyone who prefers physical reminders and lists over digital ones — or even anyone with an often-used bulletin board, would greatly appreciate this little device.
Besides, it's just so darn cute. 🙂
Pre-orders for the Little Printer will begin in 2012, at which point Little Printer will launch in beta form.
Via TechCrunch.
You may also like: