It's a GIRL!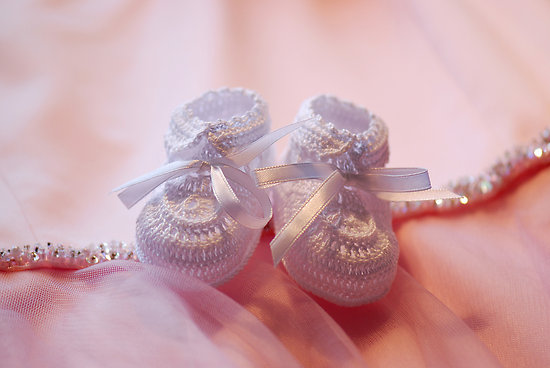 After the NT scan, I thought that we had a bold and outgoing child on our hands. But this ultrasound certainly made me change my mind — she was a shy one, constantly covering her face with her hands and keeping her legs tightly crossed. It took quite some pokes from the tech, in addition to my downing an entire bottle of fruit juice and coughing repeatedly, until she uncrossed her legs and let us have a peek at the goods.
The ultrasound place we had chosen offers a complimentary follow-up exam if the baby's gender can not be revealed at the first visit. Our tech felt so bad that she couldn't get any clear images of the face (due to the baby's hands) that she gave us the free exam anyway. We will return in two weeks for a second run at the 3D/4D ultrasound pictures and video.
I would be lying if I said I was completely happy to hear the news. In fact, J took it better than me. I wasn't disappointed for myself, but for J and his family who had been looking forward to a boy. However, they took the news in stride and for that I am thankful.
My parents were ecstatic to hear the news. I could hear my father excited talking in the background, because he wanted a granddaughter from day one. When I called my sister, she screamed and almost blew my eardrums out. While I am happy that the baby seems happy and healthy, I feel guilty for not having the same reaction at the gender. As such, I have been praying that God fills my heart with joy for our baby girl.
Although we had picked both girl and boy names already, I had been having doubts in the past weeks about our choice of a boy name. As a matter of fact, I was certain that we would probably go with something else — we just couldn't decide. Maybe this was a sign, because I love the name we have picked for our girl and wouldn't have it any other way. (We will keep the name a secret until she is born.)
J is already talking about making a trip to Home Depot so that he can build a cage to keep our girl in until she turns 18. He also says he wants to buy a shotgun to scare off all boys.
I know he's kidding, but I can't help but already be worried about boys too. I have a feeling we're going to be very protective parents…
You may also like: