Calvin and Hobbes is my all-time favorite comic strip, and I still count The Complete Calvin and Hobbes to be one of the best presents J has ever gifted me. I seriously can't wait until our children are old enough to start enjoying these comics!
If you are also a fan of C&H, you are probably well-aware of Calvin's creative (and oftentimes morbid) imagination being played out in the form of snowmen. Fans all over the U.S. re-create Calvin's snowmen each winter, with snow sculptures, props, and productions becoming more and more elaborate with every snowstorm.
This Halloween, Elle of The Erratic Project Junkie has decided to mesh Calvin's snowmen with this October holiday to create a pumpkin version of the winter meme. The results couldn't have turned out better — wouldn't you agree?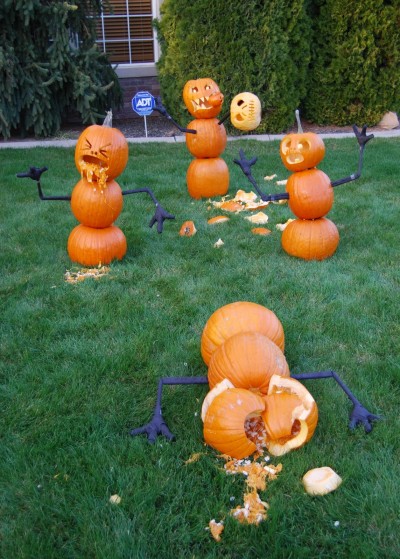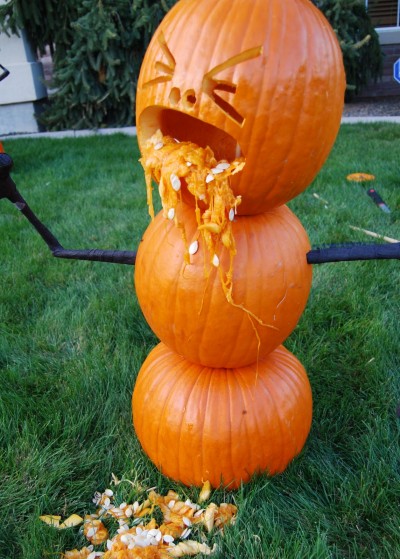 Via Reddit.
You may also like: