The annual Simpsons Treehouse of Horror will air Sunday, November 2 and will feature a special treat for Mad Men fans…
Mad Men-inspired opening credits!!!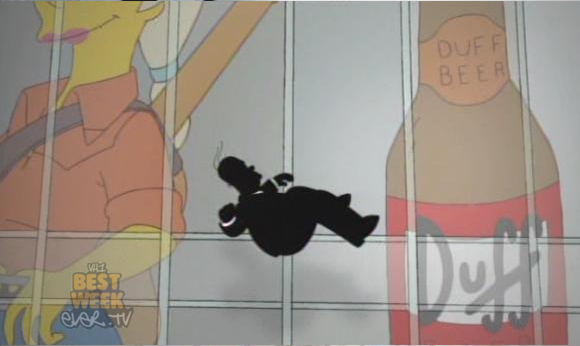 Not only do these screenshots depict a beautifully merged and reimagined sequence, Fox has also managed to acquire the rights to the Mad Men theme song, "A Beautiful Mind" by RJD2, to make the opening credits a perfect blend of the two shows.
I can't wait to see this year's Treehouse of Horror!
(via Best Week Ever)
You may also like: