My late grandmother used to call me a lone wolf, and I always thought it was appropriate considering my overly introverted nature. However, I'm loving the monk seal reference in this comic by Grant Snider!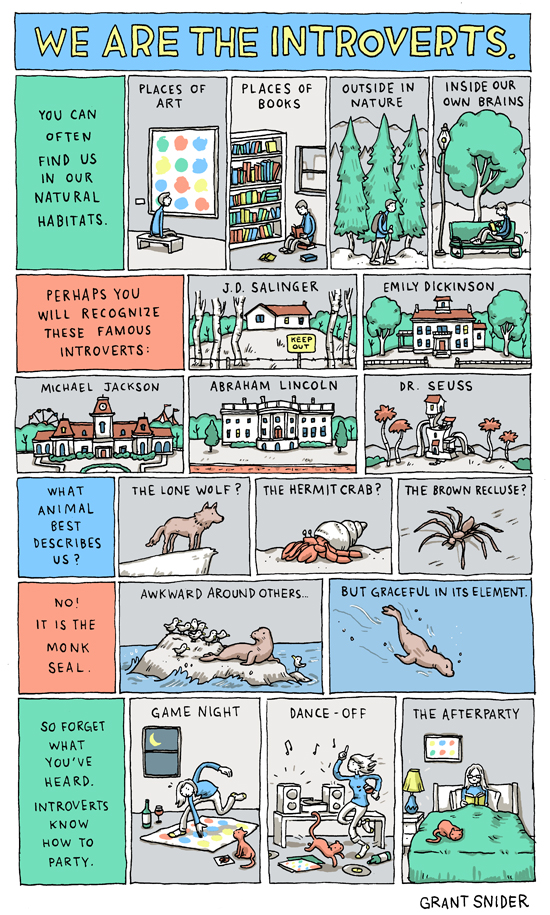 Via Incidental Comics.
P.S. — For more on introverts — being one, understanding them, getting along with them, etc. — check out Introvert Power by Laurie Helgoe!
You may also like: