How many times have I read the words "Jenny has died from dysentary" in my formative younger years?
Well, my favorite web comic xkcd has done it again with their interpretation of 19th century Oregon: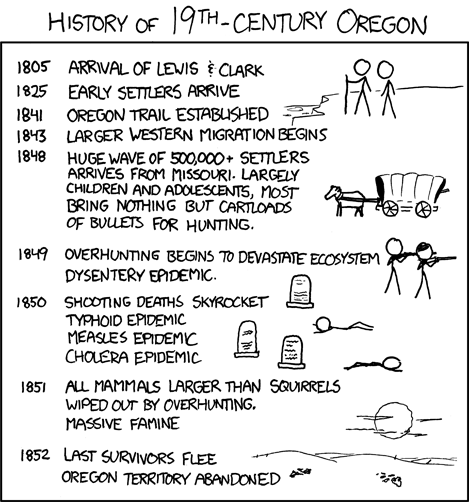 Do you remember playing The Oregon Trail when you were younger? Did you love it as much as I did?
You may also like: