How would fairy tales look from the lens of architecture? This is precisely what Fairy tale author and editor Kate Bernheimer and architect Andrew Bernheimer sought to find out.
Rapunzel, designed by Guy Norden and Associates:
As structural engineers we were instantly drawn to the "tower that stood in a forest and had neither a door nor a stairway, but only a tiny little window at the very top" featured in the Brothers Grimm version of "Rapunzel," and we looked to our previous design for the Seven Stems Broadcast Tower for inspiration. We were able to meet the Grimms' strict design requirements by employing a slender tower design of vertical cylindrical stems that are joined by intermittent outrigger beams with a reinforced space at the very top for Rapunzel's long captivity.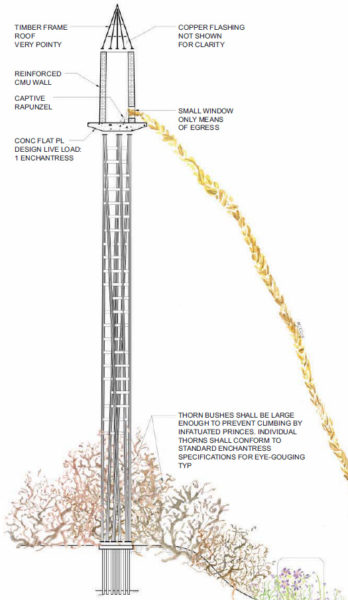 Jack and the Beanstalk, designed by Leven Betts:
We chose to think of the beanstalk as an infrastructural network between Jack's world and the Giant's world. Jack and the Giant are both plundering from each other and the beanstalk is the inhabited highway between them, with different environments and ecosystems. We also thought of the beanstalk as both natural and machined.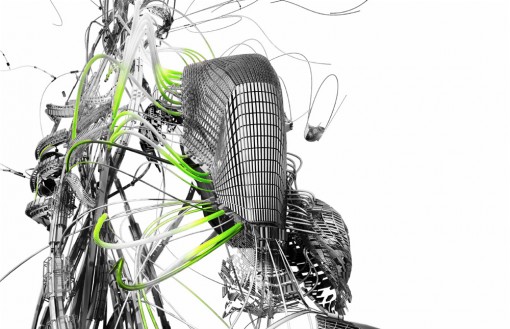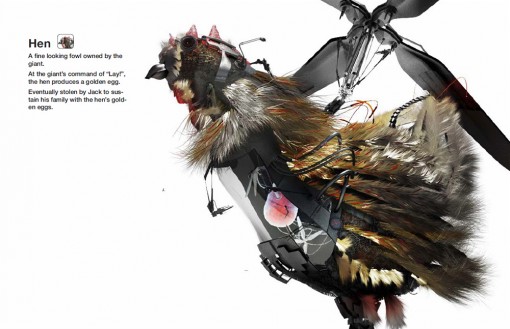 Baba Yaga (a Russian folklore that tells of an old woman with witch-like powers who lives in a spectacular hut that sits on chicken legs), designed by Bernheimer Architecture:
The house is located on a clearing along a major flight path to the Vladivostok airport. The white and red knights, signifying daytime and nighttime, are the airplanes that travel along this corridor at different times of day. The house, made from a thickly insulated steel frame, is wrapped in tree bark and bulges, like a chicken's belly perched on a steel structure. A spinning turntable sitting on a large thrust bearing allows the house to spin and reorient itself. A large Corten steel box mimics the airplane landing path, and serves as the entry and exit point for Baba Yaga, whose broom rack sits within that space. A small, wood-burning stove occupies the main living area, compact but deformed.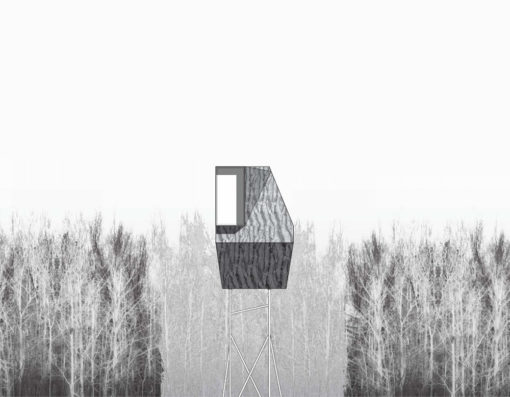 I wish there were more, but this seems to be only a three-part series. 🙁 
For more information on each project, and as well as additional detailed renderings, be sure to check out these links!
Rapunzel • Jack and the Beanstalk • Baba Yaga
Via I Love Charts.
You may also like: